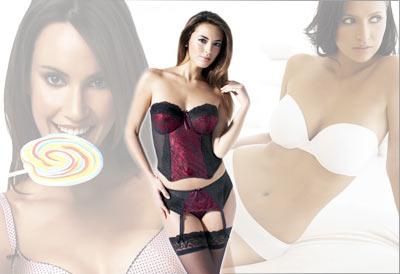 It's that time of year again, when every bride to be is busy planning her wedding and her trousseau. It is often a stressful time and one where you need as much help as possible. To that end, Dalbir Bains of lingerie store [Boudoir Londonhas put together a bridal innerwear guide that will pick out all the key pieces that you need to complete the look every time.
The first thing that you need to know is your correct size. Many of you who are getting married are still wearing the same b r a size of five to six years and there is a good possibility that your size may have changed many times over. As you are investing in a completely new wardrobe and new lingerie, it is best to start of by getting measured and understanding your true size. Try and get into a store and get professionally fitted for a b r a.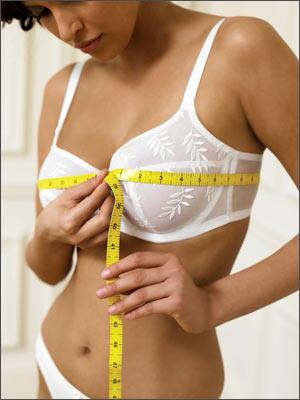 Why is lingerie so important?
You may wonder why lingerie is so important when it comes to your bridal trousseau. The key reason is that even though the actual lingerie cannot be seen by everyone, the effect and fit of the lingerie can. So if you are wearing a very expensive kurta or salwar kameez but your b r a doesn't fit, the entire effect of your outfit will be ruined. If you have a large bust and your b r a isn't giving you full support, then your bust will tend to sag -- it will make your body look bigger, as your bust sits over the top of your stomach. Lingerie is often referred to as foundationwear because it is the foundation of your look and as we all know, unless the foundations work, nothing else will
It is also important to remember that one b r a does not work for all purposes. In the same way that one handbag or pair of shoes cannot be worn with every outfit, your outfits all have different looks, shapes and fabric; it is important that you have a wardrobe of lingerie to complement them.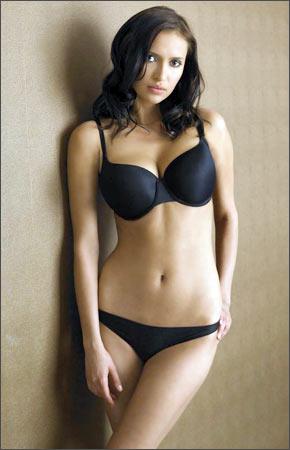 The basics: T-shirt b r a
A good T-shirt b r a, as the name suggests, is the perfect b r a to be worn under fitted clothing. It has no seams on it and therefore no detail will be visible under t-shirts or other sheer, fitted garments. Ideal for cotton kurtas or jersey fabric.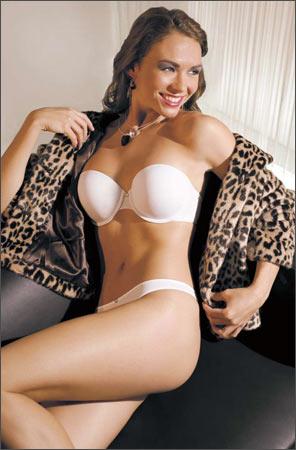 This is the perfect b r a and will cover most of your requirements. It can be worn as a complete strapless, a racer-back, a one-shoulder, a halter neck or as a regular b r a. It really is the perfect solution to most of your innerwear needs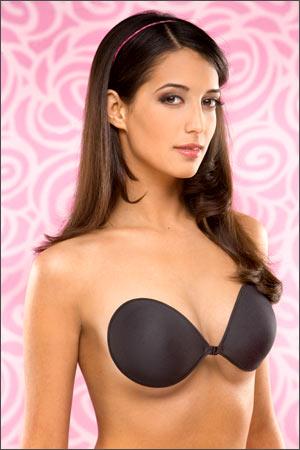 Stick-on b r a
For your sexy sari blouse or a low-backed dress, one of the biggest problems is what b r a to wear underneath -- the back of the b r a will often be too wide. This is where the stick-on comes in handy. It sticks to your bust and has no straps or messy tape. It is totally reusable and will work with any backless outfit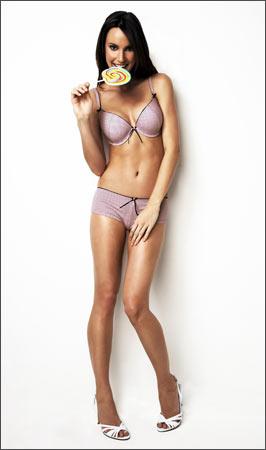 Gel and push-up b r a
Push-up b r a s give your cleavage a boost thanks to their padding, under-wiring and contours. If, however, you have a small bust and lots of heavy, embellished dresses then they will flatten your bust even more. Wear a gel b r a rather than a regular push-up b r a in such cases, because the silicon in the gel b r a will not be flattened unlike the conventional padded b r a. The gel b r a gives a small bust a good cleavage, which is really important for bridal outfits.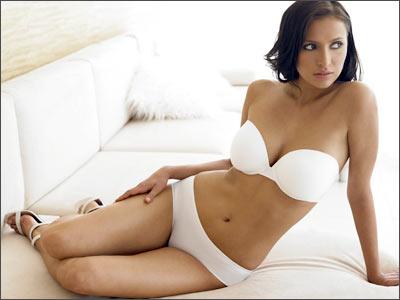 Firm control b r a
If you are reading this and are worried that some of this information may not apply to you as you have a large bust, then read on. Whatever lingerie works for a smaller bust, works for a larger bust. It is just important to understand that some brand specialise in smaller busts and some brands specialise in larger busts. In the three years that i have spent living in India, I have found that most women have small or medium-sized body frames but a larger bust. So instead of being a 36, 38 or 40 b r a size (which is actually a measurement of your torso's width), they are a D, DD or E cup, which is a larger cup size. So whether you are a B cup or an E cup, there is a strapless or T shirt b r a that is available in your size.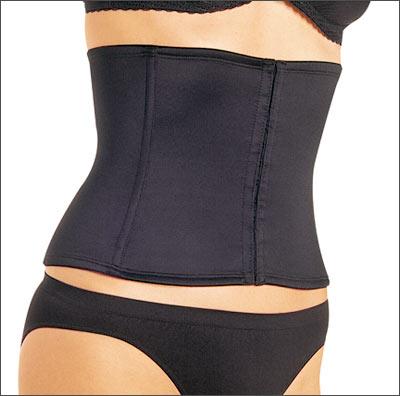 Control innerwear: Waist cincher
Everyone needs some control innerwear in their wardrobes. No matter what your size is, control lingerie shapes your body and smoothes out any lumps and bumps. For that hourglass figure that gives you a great waistline, use a waist cincher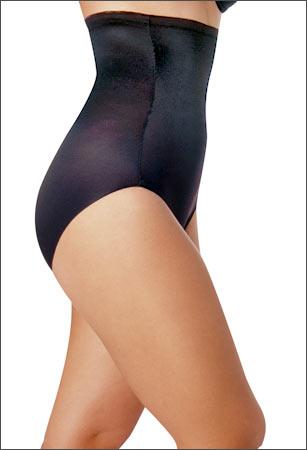 Control innerwear: High-waisted briefs
These are briefs that firm your stomach area. The high waist prevents any bulges from rolling over the top of your waist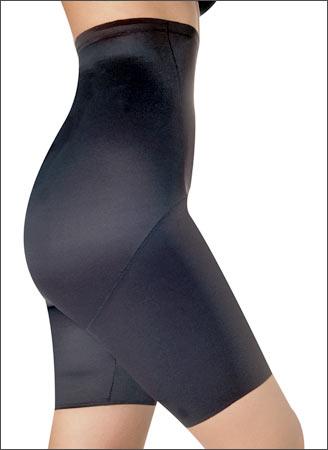 Control innerwear: High-waisted thigh slimmeR
These are briefs that start controlling from under your bust and down to your thighs, shaping your stomach and bottom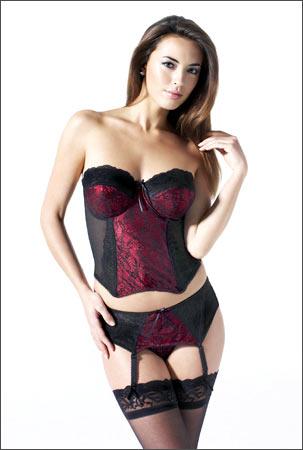 Bridal night lingerie
While it is important to work on the lingerie that makes your wedding day outfit look great, it is important to plan that something special for your wedding night. Try something different from the norm -- sexy bustier and thong, a one-piece lace bodysuit or a sexy ***, complete with stockings and suspenders. Ensure you pack an exciting honeymoon lingerie collection which is different from the basics that we have been talking about earlier -- and don't forget there is always edible lingerie, too!